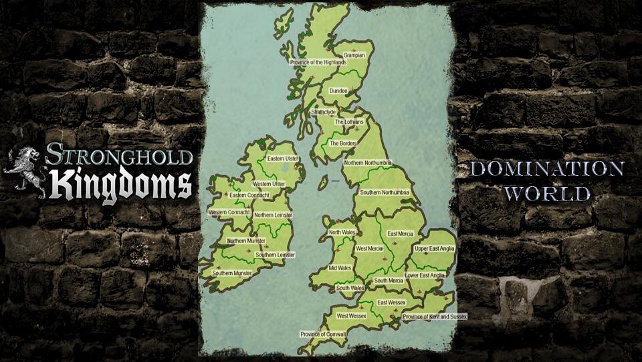 Brutal new game world now online and available to play!
Firefly Studios have just launched Domination World, a new fast-paced game world created for the enjoyment of the most hardcore Stronghold Kingdoms players. Victory on the Domination World will be decided after 100 days. At this point the game world closes, the winning House is declared and in-game prizes are awarded to those valiant enough to outplay their rivals. To claim the title of ultimate victor players will need to choose their Faction and House wisely, making tactical changes on a daily basis and paying constant attention to in-game politics and warfare.
Remember this new world is recommended for advanced players only, with battles encouraged by the new gameplay rules and exclusive end-game prizes. Certain classic Kingdoms tactics will still be of use but others will be less effective or even impossible with the new rule set. The removal of Interdiction is one example of a gameplay change that could potentially alter how Kingdoms is played on the new world. Suffice to say players will have to rethink how they dominate their opponents across the world's new map borders, based heavily on the Anglo-Saxon era of history.
Full details and changes to gameplay can be found on the Domination World page of the Stronghold Kingdoms Wiki. We have also created a new Domination World Lounge in the Stronghold Kingdoms forums, giving players somewhere to discuss their plans for domination, build alliances and tell war stories.
Let the domination begin!