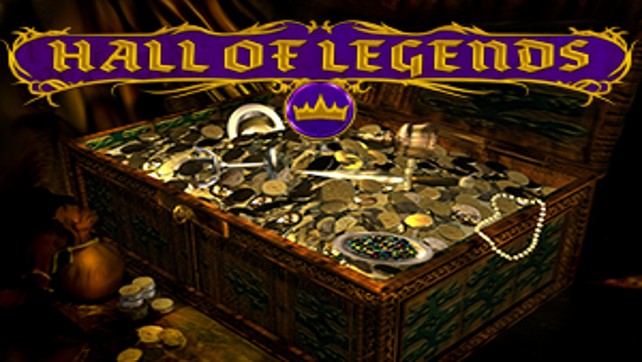 As the Lionhearts take their rightful place in the Hall of Legends, they are not the only players deserving of recognition…
Final Results
Congratulations to all members of the mighty House 16 "Lionhearts", glorious winners of our first ever Domination World Glory Race! You fought with incredible valour, competing against 29356 players on Kingdoms' most brutal game world yet. With no ability to interdict other villages, players were unsurprisingly highly active in PvP combat from the very beginning. Over the course of 100 days 3689 villages were razed, 16952 villages captured and 1753759 packets of goods pillaged in the battle for Honour, Glory and ultimate victory. In a world with this special, fast-paced rule set only 60 players could emerge victorious, winning fantastic prizes and a place in our exclusive Hall of Legends.

With more than 500,000 Glory points the Lionhearts of House 16 dominated the game world, however they were not the only winners in Domination. Players who reached the top ten of any in-game Leaderboard are also counted as winners, in addition to those who were members of the winning House when the world ended. Lord and Ladies who fall into either of these categories will be awarded the following prizes when they are distributed next week:
Exclusive Platinum Card Pack
10 x Ultimate Pack
10 x Super Pack
10 x Random Pack
1 x Unique Shield Charge
The exclusive Platinum Card Pack, which is only attainable by winning the Domination world and contains some of the rarest and strongest cards available in Stronghold Kingdoms: Eureka, Expert Castle Designer, Holy Envoy, Expert Protection, Expert Discipline. While using these cards to conquer other worlds, the unique shield charge will let the winners proudly display their Domination World victory, sending shivers of fear down the spines of current enemies and potential threats.
The Greatest Lords
We would also like to draw attention to the following players, who have demonstrated incredible skill and valour by claiming the number one spot on each in-game Leaderboard, a magnificent task given the hostile and challenging environment of Domination. You are among the most elite Kingdoms players and truly deserving of your new legendary status:
Top Player: Oct4ne – House Marshall, House 16 "Lionheart"
Most Points Earned: ConnerMacLeod – 236,461
Highest Rank: ConnerMacLeod – Crown Prince, Degree 15
Most Villages Owned: ConnerMacLeod – 36
Most Glory Gained: 0ct4ne – 515,058
Most Villages Captured: _Nekto_ – 180
Most Villages Razed: _Nekto_ – 143
Most Buildings Ransacked: Steirabua – 3,610
Most Goods Pillaged: Gorgameth – 226,736
Most Invading Troops Killed: dvpol – 756,707
Most Wolves Killed: .Ralle. – 429,719
Most Bandits Killed: Belt – 59,113
Most AI Troops Killed: Veterenar. – 52,129
Most Goods Traded: Odin29 – 282,133
Most Goods Scouted: loup29 – 213,622
Most Stockpile Goods Produced (Daily): xKGx – 2,326,124
Most Foods Produced (Daily): tasevi – 11,202,001
Most Ale Produced (Daily): De Vlaamse leeuw – 1,094,956
Most Weapons Produced (Daily): Kolibbri – 110,285
Most Banqueting Goods Produced (Daily): Domgordo – 280,685
First Player to Complete All Quests: Oct4ne – 174 Quests in 38 days
Most Capital Donations: xKGx – 377,939
Domination 'Nobles'
Domination World was not for the faint of heart, making survival an achievement in itself. In light of this we have included all players who achieved a Rank of Duke or higher as "Nobles" within the Hall of Legends. All 211 players who were at or above this rank will also be given the following prizes next week, at the same time as all winning prizes are distributed:
10 Random Card Packs
3 Super Random Packs
1 Ultimate Random Packs
Future Special Worlds
Once again we would like to thank each and every one of you for taking part in this exciting new experience and to congratulate everyone on their efforts in Domination World! To help us create future special worlds, please give us your feedback by visiting the Feedback section of the Stronghold Kingdoms official forum. The Kingdoms team has many new ideas in the works and based on the incredible success of Domination World players can almost certainly expect new special rule set game worlds in the future.