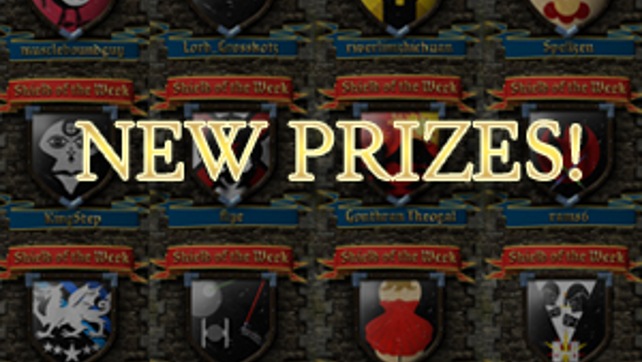 More powerful card packs awarded to winners of the weekly competition!
After more than a year of fantastic Shields of the Week Firefly is happy to announce that they will be increasing the value of the weekly prize given out to winners of the competition. In order to make the prize appeal to players at all levels Firefly has added extra prizes for all future Shield of the Week winners.
The weekly prize for winning Shield of the Week will now be –
• 5 Random Packs
• 1 Super Random Pack
• 1 Ultimate Random Pack
Want to win the Shield of the Week? Just follow these easy steps:
1. Save an image of your shield in the Coat of Arms Designer by clicking on "Preview" then "Save image as…"
2. Send this image and your Kingdoms username to shields@fireflyworlds.com
3. Check the Stronghold Kingdoms Twitter and Facebook pages on Sunday to see if you're a winner
Good Luck!