Now live on World 4, The Sixth Age introduces extra armaments and lightning-fast sieges!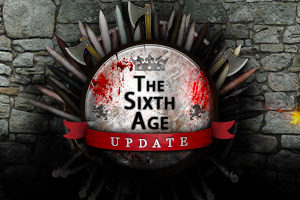 The Sixth Age
The Sixth Age is upon us!
After the political reformation, expanded military schools and abundant treasure castles that characterised the Fifth Age of Stronghold Kingdoms, Sixth Age gameplay will force players to change gear. By increasing the pace of Kingdoms' bread and butter gameplay, such as launching attacks and monking, the Sixth Age means to prepare you for the challenges to come in the Final Age…
New Ruleset
Now live on World 4 and coming to all other worlds that complete Age 5.
The cost to recruit troops in capitals has been halved.
Movement speed has increased for Armies and Scouts.
Monk movement speed has been doubled.
Weapons can now be found in stashes.
Weapons can once again be bought and sold at markets.
The max size for a faction is now 10 players.
One million Glory Points are required to win each Glory Round.
You will need to keep your allies close and eyes open as you carve out a path for your medieval empire in this new age on World 4, with the Sixth Age coming to all other game worlds in time. Weapons are plentiful, diplomacy is limited and attacks are swift, so stay vigilant! Old enemies and new rivals may emerge as the world prepares for the Final Age.
Source: www.strongholdkingdoms.com