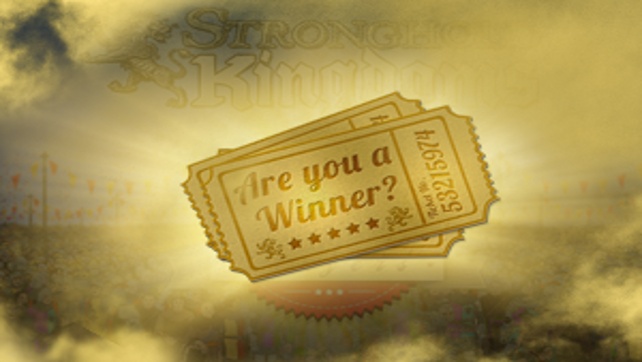 Thank you for your overwhelming response to our 3 Million Players contest!
We have picked 50 lucky players at random from those who have liked, shared and commented on our post as winners of the giveaway. Congratulations go out to the following winners:
KingDaveAllen, YoungMack, Tigermama, Chromaggus, Rowdeus, dodgerman20001, Johnno101, DevinMcCloud, Arnajevac1997, G_Man_No_99, DaisyChain9, sTyLeRock, ugrcnsyn, KiaDarkly, Armadill, Steinchen1234, harrier90, Solid_Core, Syderwarp, Lord Vlkodlak, alexandru93, El-Malik, Rillindor, moonlight boy, Lord Addam, madysnav, Slyngel, puffbaby99, misslucky123, tenente_MB, Clss, Tappajakepakko, HrTimsen, SANTANA87, MidniteSinn, Komprssr, Aiida, Eris999, Juris931, Gawron, Forgottenz, necksnappa, Fairchild, pontocombo77, Luiz Rhene, Akurudo, reaperx84, 1homedad, Timo89zn, fakurtilau
The above players will receive:
• 10 Random Card Packs
• 5 Super Random Packs
• 5 Ultimate Random Packs
• 1 Premium Token (30 Days)
If you haven't been one of the lucky winners, do not despair! Our scouts have reported a new AI that is heading towards our Kingdoms and their treasure chests are said to be filled with fabulous riches. We are warned though that these folk are extremely canny and it will take strategic brilliance and finesse to lay hands on their treasures.
Stay tuned for more!
Source: Stronghold Kingdoms News