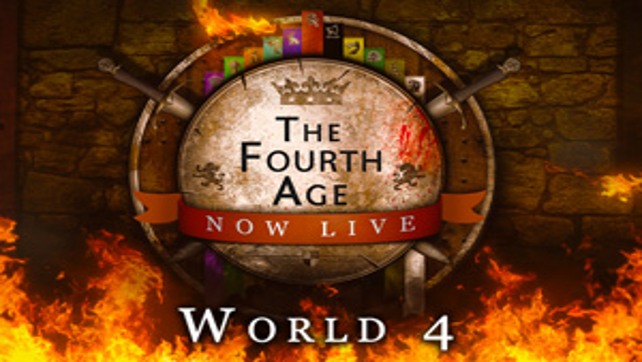 Military School and Bombard herald the arrival of gunpowder in Stronghold Kingdoms!
With the Age system it has always been our intent to provide each game world with a sense of progression. In previous Ages this meant changing the gameplay rule set to keep Kingdoms fresh for players and evolve the design according to their feedback. With the Fourth Age we have once again introduced new gameplay rules, but for the first time ever the game has also taken a step forward in time.
Stronghold Kingdoms and the Stronghold series as a whole have always been firmly rooted in the medieval period and historical fact. That isn't going to change. This particular period in history is our passion and one the vast majority of our players share with us. That said with the Fourth Age we felt Kingdoms deserved something completely new.
New Gameplay Content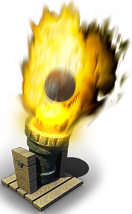 Today's update adds the Fourth Age, introducing the Military School as well as several changes to the core gameplay rule set. Gunpowder has been introduced with Bombards, a new defensive castle structure unlocked through the Military School. This new weapon fires randomly and therefore lack a certain degree of accuracy, however it makes up for this with the ability to deal splash damage! We're very excited about this new addition to players' defensive armoury and are keen to hear feedback on how it can be best used to obliterate their foolish attackers.
Other changes to World 4 include an increase in the amount of villages that can be owned, resets to Market prices, faster army speeds and more. A full list of gameplay changes and player discussion around the update can be found in our Fourth Age forum post.

We hope all World 4 players enjoy the new update and look forward to other content updates in the coming months!
Age 3 Prize Pack
All players who were members of the winning House at the end of the Third Age on World 4 automatically received a Quest Wheel Spin at the time of their victory. With the start of the Fourth Age they have now also received the following in-game prizes:
5 x Quest Wheel Spins
1 x Ultimate Random Pack
5 x Super Random Packs
10 x Random Card Packs
Domination World Prizes
The 60 players who were members of House 16 "Lionhearts" on Domination World at the time of victory and all players who finished in the top ten of any in-game Leaderboard have now receieved the following in-game prizes:
Exclusive Platinum Card Pack
10 x Ultimate Pack
10 x Super Pack
10 x Random Pack
1 x Unique Shield Charge
All 211 players who were at or above the rank of Duke at the end of Domination World have been given the following prizes:
10 Random Card Packs
3 Super Random Packs
1 Ultimate Random Packs
Welt 3
Welt 3 will be kept offline for slightly longer than other worlds due to a small issue that occurred during the update. We will remove this message when the world goes live again.