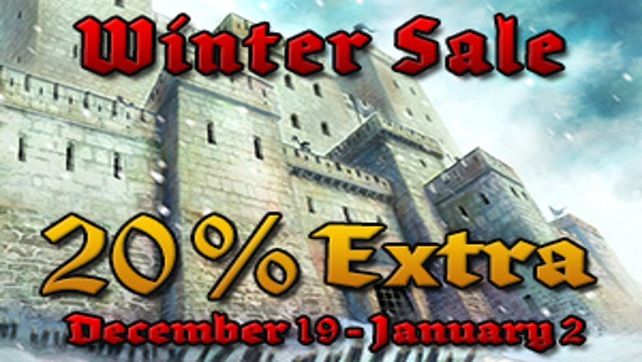 Buy Crowns before January 2nd and receive 20% extra!
Winter has come and to assist you in your holiday assault against rival players, Factions and Houses we are giving all players 20% extra Crowns on all Crowns purchases. As the Lords and Ladies of Stronghold Kingdoms take refuge from the cold inside their castle we are expecting just as much razing, spying and pillaging as usual, if not more! To this end the Kingdoms team are giving you 20% extra in-game currency on all Crowns purchases for two weeks, starting now and ending on January 2nd 2014 at 23:59 GMT. This offer is now active across all Crown packages and payment options.
Happy Holidays!
Please Note: This 20% "Holiday Bonus" on in-game currency stacks with the existing "Royal Bonus" of 50%, giving you a total of 70% extra Crowns on the base value.