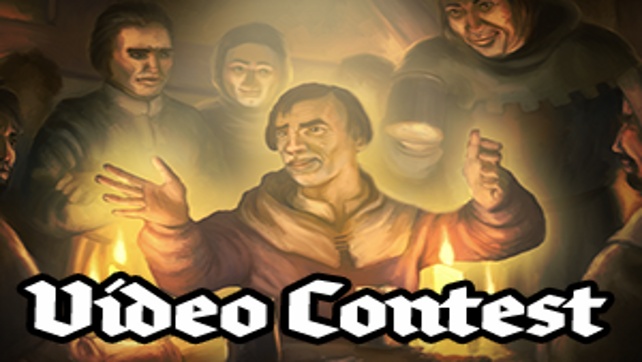 Win Card Packs, Tokens and the chance to interview a member of the team!
Once again the time to win amazing prizes is upon us! Easter is over, flowers are blossoming and we have set a new competition that gives you the opportunity to interview one of our developers, as well as some amazing in-game prizes! The competition will begin today on Thursday April 24th and end on to Sunday May 4th at 23:59 UTC (Game Time) after which no new entries will be accepted.
How to Enter: Contestants must create between 1 and 3 videos about Stronghold Kingdoms according to the guidelines below, upload the video(s) to YouTube and send a link to news@fireflyworlds.com. Don't forget to include your preferred email contact and your full Stronghold Kingdoms username.
After all competition videos have been collected we will select three winners based on the below categories:
1. The jester: his selection will be based on how funny we will find the video. It could be a glitch, a mod, a joke based on the game, a parody, a song, etc.
2. The herald: his selection will be based on how much informative is the video. It could be a review, a short analysis, an opinion, etc.
3. The bard: his selection will be based on how good the narrative of the video is, which includes: script, editing, voice-over, story elements, etc. It could be a song, a tale, a short movie, etc.
Prizes: Our three winners will be announced on Monday May 12th at 14:00 UTC. The individual or group responsible for each winning video will be given the chance to interview a member of the Stronghold Kingdoms team over Skype, asking questions on all topics related to the game! If a winning video is made by several players, up to three individuals can take part in the interview. The interview will be conducted in English only. Each winner or member of a winning team will also receive the following in-game content:
• 10 Random Card Packs
• 5 Super Random Packs
• 5 Ultimate Random Packs
• 1 Premium Token (30 Day)
Please Note: Only videos which were created, uploaded to YouTube and submitted between Thursday April 24th and Sunday May 4th will be eligible for this competition.
Good luck!