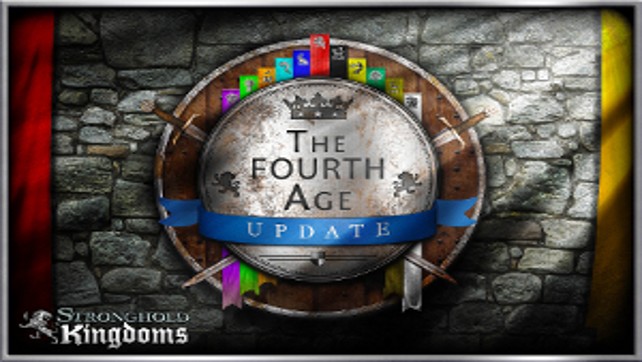 Winner prize pack, Fourth Age rule set and launch date to be announced soon!
With the Third Age reaching its climax this morning on World 4, the Fourth Age of Stronghold Kingdoms is set to begin even sooner than expected. We will be announcing the Third Age prize pack shortly, which as usual players will be given at the start of the next Age. This prize pack will be in addition to one Quest Wheel spin, which all players from the winning House received at the end of the Third Age to commend them on their success.
The Immovable Oak
We would ask that all players congratulate House 13 "Oak" on their daring triumph. House Marshall bombshell beauty and her Renegade Heroes Faction successfully led the "Oak" to victory with 12 Glory Stars, eradicating the competition by an impressive margin. They couldn't have achieved this feat without the help of their valiant member Factions, including the top ranking Time Traveling Americans, Anarchy Angels and creatively-named Cork Landscaping Society! These Factions, their officials and members, each deserve a huge amount of recognition, which is why they have now been immortalised in the Hall of Heroes.

The Fourth Age
The Kingdoms team has been hard at work preparing 'Europe' for launch and supporting the world post-release, the demand for which has been even higher than expected! With the recent launch of this long-requested feature, we will require additional time to properly test and balance the Fourth Age before launch. This will ensure that the new Age rule changes are thoroughly tested and balanced well before it goes live, providing the most finely tuned gameplay experience for our veteran Kingdoms players. Our mission is to make the Fourth Age as bug-free and enjoyable as possible, without rushing development.
Players can soon expect answers to the following questions:
What will the Fourth Age rule set be?
When will the new Age launch on World 4?
What prizes will the winners of the Third Age be given when the Fourth Age begins?
Please Note: The Fourth Age is coming soon to World 4 only. Other worlds currently in the Third Age will only enter their Fourth Age when their current Age draws to a close.
Stay tuned for more!