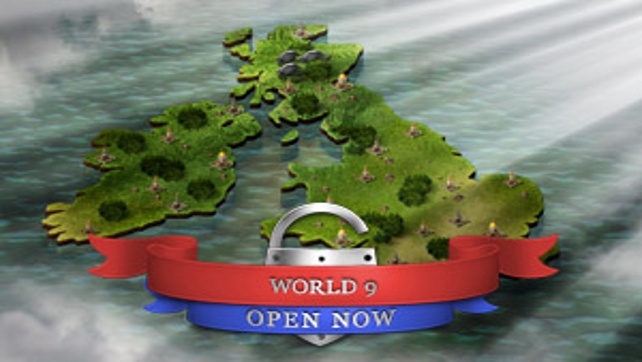 The kingdom is expanding and we are celebrating with a giveaway!
Migration to our great kingdom is blossoming, calling for new lands to be prepared for our new Lords and Ladies to settle and thrive on. To guarantee the best Stronghold Kingdoms experience, we have launched World 9, our ninth world based on the UK and Ireland and our 25th world in total.
To ensure a fresh and fruitful start to players settling in the new world, we will award the follwoing exuberant prizes to 50 lucky Stronghold Kingdoms players:
• 10 Random Card Packs
• 5 Super Random Packs
• 5 Ultimate Random Packs
• 1 Premium Token (30 Day)
To enter the competition just follow these simple instructions:
Visit our Facebook page at www.facebook.com/strongholdkingdoms
Like our 'World 9 Giveaway' post by clicking 'Like'
Leave a comment (Don't forget to include your Stronghold Kingdoms username!)
Share the post by clicking 'Share'
Over the course of the next week 50 players will be selected at random from the comments and given prizes after the end of the competition. The competition will close on Tursday April 10th, after which no new entries will be accepted. We then announce the winners and distribute their prizes on Friday April 11th.
Good luck!
Source: www.strongholdkingdoms.com